What is the future of life in the classroom in the 21st century
2019/2020 has forced each and everyone of us, both educators and parents, to re-evaluate what life will be like in the classroom in the future years. In fact the future is right now!
Our children need ever evolving skills, not just in the classical field, but also in the practical domain. So what are these needs ?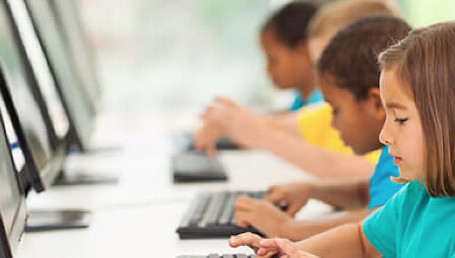 1.
Firstly our teenage students, in order to prepare for future careers, need a holistic education. It has a holistic education. It has to be pratical with vocational skills, excellent comunication tools and the development of their leadership skills.
So what are these skills in communication and leadership? These are soft skills, how to read the mood of the other person and the room in general.
2.
Our students need to be intellectually curious, resilient (which is a tool that is slipping away in the modern age!), collaborative and have the ability to navigate ambiguity. This is a big ask ever for adults! The development of emotional intelligence is equally as important as learning maths or science.
3.
Employers, not only look at grades but also other evidence of those qualities mentioned above such as experience in teams of leadership roles – however minor.
4.
Life Skills are even more important today than ever before so digital literacy and communication are crucially important to young people.
According to New Basics – digital skills have increased by 200%, critical thinking by 150%, presentation skills by 25% and creativity by more than 60%.
As a result of this we all have skill portability that can applied to other jobs.
5.
As digital literacy has become more important, it is essential that our students don't neglect their physical well-being as it helps enormously, not only mental well-being (see article on our blog) but also with being resilient. Resilience creates not only personal well-being but is carried onto to the work place and is a great soft tool to problem-solving.
6.
Finally encourage your growing child, whether he/she is a teenager or at the end of the primary section to discuss/debate current topics – helping them to develop critical thinking. It makes for the development of another essential soft skill but also creates stronger family links – now that's timeless!
If you are interested in reading further into any of the points above, here is a list for further reading.
Sound Smart and Safe : a plea for teaching good digital hygiene (2017) – Dr. Alessa Sklar (Canada)

PNAS Journal – Skills discrepancies between research, education, and jobs reveal the critical need to supply soft skills for the data economy (2018) – Dr. Katy Börner (Germany)

Computers in Human Bevahiour – Exploring the computational thinking effects in pre-university students (2017) – Dr. Garcia – Penelvo (Spain)
#ecoleriviera #blog #article #education #softskills