As you may be aware, most of the COVID restrictions have been lifted here in Switzerland. However, as educators we must remain vigilant towards our students no matter what the age group.
Naturally, the effects of the pandemic for our younger students may differ, more encouragement should be given on a daily basis if a child is experiencing repeating anxiety. A concrete plan should be put in place by both parents and school teachers to help any children in this situation.
There are a number of points that a good school should implement:
1. Protecting students
Protection for our students, involves making sure that we the older generation, pass on healthy tools to our younger generation.
This can be done by encouraging our students to be less verbally poor. More and more of our young students are turning to social media, however the screen is no substitute to having one-on-one human contact in an understanding environment.
We encourage our teachers at Ecole Riviera School to be more observant than normal, to notice those often almost hidden signs.
2. Building confidence for the future
We build confidence for the future – the teaching staff should do their best to be full of positivity.
Students should be encouraged to talk about their fears, this gives children a sense of control. In turn it gives teachers the opportunity to show flexibility, compassion, and the all-important problem-solving technique.
3. Adults as Role Models
As educators, we are aware that we are role models for our students and the focus on positivity is essential- be it simply laughing, connecting with nature and getting exercise or putting exam preparation into context.
For example, saying things like,
"You know this! Remember the formula, if you think you may forget it write it down at the beginning of the exam etc."
No matter what age the student may be, he/she must learn at his/her own pace – so  a healthy spot of learning interspaced with play relives pressure and is more conducive for learning both short term and long term. Note that following a healthy diet and plenty of sleep is also essential.
4.Following a good daily routine
A good daily routine not only gives a sense of control to a student but is also excellent for calmness and well-being. The nervous system responds well to deep breathing tools (yoga) introduced on a daily basis.
For example, in our pre-school and Year 1 and 2 classes, this is done on a daily basis and in the secondary system this is done when needed before a test as it helps to focus the mind.
5. Collaboration between the school and home
A healthy collaboration between the school and home is great for building up understanding combined with counselling and support.
It not only puts parents at ease but also the student (no matter what the age of the child) and may give teachers an extra insight to having proper support mechanism to that magical triangle.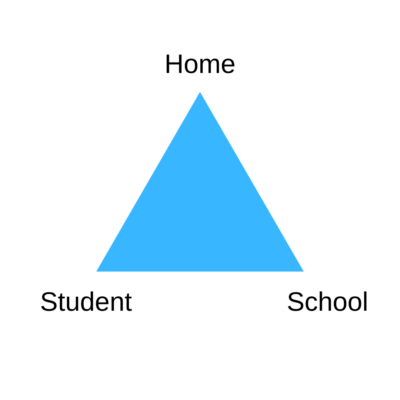 School are not only social and educational spaces, but also the ideal environment to encourage emotional intelligence and to build up resilience in all our students when faced with stress – whatever it may be.
I am confident that the pandemic has taught us to appreciate the resilience that our students have already acquired and the possibility of our school providing the necessary tools for our 21st century citizens.
Mairead Brosnan, Headmistress of Riviera School

Montreux / La Tour de Peilz